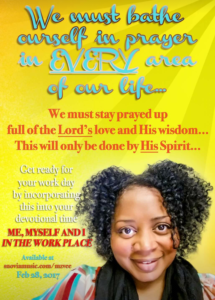 Sara's Daughters' Women's Ministry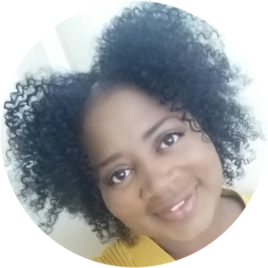 Grace and Peace Unto You!
Min. Valencia Clark accepted the Lord in fall/winter of 1996 and was called to ministry two years later in an experience that can be described as nothing less than supernatural. Immediately after accepting the Lord into her heart, Min. Clark became a serious student of the Word of God. Min. Clark has been a member of St. John Praise and Worship Center, SJPWC (formerly St. John Missionary Baptist Church) and under her spiritual father, the Honorable Apostle Larry Barnett -since she was 12 years old. While in college, Min. Clark served under the Honorable Bishop Lloyd E. Gwin, Sr. at the Church of the Living God (Pillar and Ground of the Truth) in Champaign, IL (http://www.thechurchofthelivinggod.com). Min. Clark was licensed under her spiritual father in 2003. Min. Clark's call to ministry is multi-faceted: teacher, preacher, prophetic, psalmist, and intercessor. Additionally, Min. Clark has a strong gift of communication, administration, and in the arts.
Min. Clark was reared in Rock Island, IL: Davenport, IA, San Diego, CA; and the Southern IL area. She graduated salutatorian of her Meridian Class of 1995 (Mounds, IL). MIn. Clark then earned a Bachelor of Arts from the University of Illinois at Urbana/Champaign in 2000. Min. Clark has worked in social services, education, and television. Min. Clark is currently a budding entrepreneur who has a vision for her business endeavors to serve mankind. Additionally, she desires to earn a few more degrees. Min. Clark is also an aspiring author and is finishing up her freshman book entitled, "Be Strong in the Lord." Although Min. Clark is currently single, she looks forward to marriage and motherhood one day.
You can follow her online on her social media:
Periscope: Valencia Clark @sara_daughter
YouTube: Almost Daily Devotional Channel
*YouTube channel currently undergoing an upgrade, watch video above
Instagram – sarasdaughters2007
Facebook – Sara's Daughters' Women's Ministry – Est. 2007
Early this year, Min. Clark released her first prayer recording and will be releasing more this year. See ad above for more information and/or check it out for purchase at the link listed below:
http://www.snoviamusic.com/mzvee
Min. Clark preaches/ministers not only at her home church and at SDM but also at singles conferences, women's conferences, youth conferences, revivals and regular church services. She has preached/ministered in Kentucky, Illinois, Missouri, and in Kenya (Africa).
God gave Min. Clark the vision for Sara's Daughters Women's Ministry (SDM) while she was still an undergraduate at the University of Illinois. However, SDM didn't come into fruition until 2007; after she was licensed and after she was released to begin the ministry by her spiritual father. SDM is based on I Peter 3:1-12. SDM is a ministry of wholeness whose agenda is to empower women from every background and socioeconomic station in life. SDM accomplishes this by presenting the Truth of Jesus, the Christ through systematic teaching of the principles of the Kingdom of God by studying the Word of God and by facilitating an atmosphere that is conducive to the movement and manifestation of the Holy Spirit. SDM'S motto is
MINISTRY DESIGNED WITH YOU IN MIND. Additionally, an underlying theme of SDM is ALWAYS BE A LADY. ALWAYS.
****SDM PRAYERLINE IS CURRENTLY ON HIATUS UNTIL FURTHER NOTICE****
IF YOU'D LIKE TO BE INCLUDED IN OUR BIWEEKLY EBLAST, EMAIL: SARASDAUGHTERS2007@EXCITE.COM
More original, SDM Events/Initiatives
2. I AM MY SISTER'S KEEPER CLINICS:
-Proper Undergarment Initiative
-Things Your Mom Didn't Know or Forgot Tell You
3. SDM Bible Study Curriculum
4. SDM DEBT FREEDOM INITIATIVE
5. ALL GOOD, ALL GOD ENCOUNTERS
VISIT ALMOST DAILY DEVOTIONAL CHANNEL ON YOUTUBE